Alright guys, here's the last Newsletter poll of the year! We had
lots
of suggestions, so you better get out and vote for your favorite!
I'm sorry anime_crazed, but I can't recognize which anime your suggestion is from! Also, Genma Saotome was disqualified on the grounds that he's not actually an animal.
Who Is Your Favorite Anime Mascot?
Boota from Gurren Lagann
Kon from BLEACH
Densuke from Dennō Coil
Maromi from Paranoia Agent
Penpen from Evangelion
Hakuryu from Saiyuki
Luna and Artemis from Sailor Moon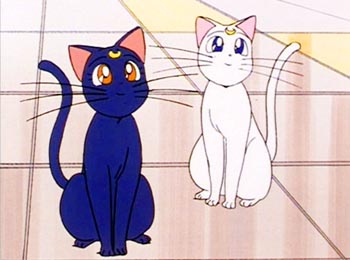 Ryo-Ohki from Tenchi Muyo!