Moderator: Officers
MEK National PR

Posts: 4242
Joined: Sat Feb 21, 2004 6:07 pm
Location: Shin Kappa House - Denton, TX
Contact:
And begin your new questions now...
I make weird sounds come out of my mouth for a living.


Miwako is cute love.


Public Relations for Mu Epsilon Kappa Society
---
Dear J,

Will you be ready when Helter Skelter comes down on you?

Yours Truly,
Thomas
---
Ran Out of Internet
Posts: 657
Joined: Thu Oct 11, 2007 3:39 pm
Dear J,

Since we all know DragonBall Evolution was crap, what anime would you suggest for a live action? And who would play the main character?

Go direct a bad movie,
Kirk
---
Officer Emeritus

Posts: 212
Joined: Sun Sep 07, 2008 8:25 pm
Location: Now...now...THEN!
Contact:
Dear J,

What is the most important food group and how would you use it to overthrow an authoritarian state ruled by a ninja zombie and his army of robot cakes?

This question makes no sense,
DJ
---
Ran Out of Internet
Posts: 507
Joined: Tue Mar 22, 2005 5:30 am
Location: Kappa House
Contact:
Dear J,
What
would
you do for a Khromek Bar? Perhaps snap into a Jim Sam to start your Marn-ing off right? Noth-ing? I'll Pook you in the ribs if you don't answer me this week. I'm sure my question is of a high enough Quarr-ity this time!
(Am I missing anyone?)
Sincerely,
Raymond the Raymond
---
Dear J,
After reading that Quantpun Singularity that Raymond just unleashed, how much do you want to kill him on a scale of one to fire?

Alden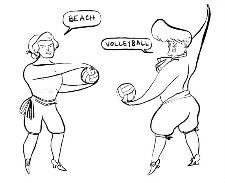 ---
Iron Chef
Posts: 885
Joined: Fri Jan 28, 2005 3:40 pm
Location: The Nomad (Totally macking on Otacon)
Contact:
Dear J,
If you had only six years to live, what amazing feats would you accomplish before your untimely demise?
-Cat
---
Dear J,

Do you have a taste for sex and blood and hate, or really good LSD?

Remember to wash your hands,
Thomas
---
Ran Out of Internet
Posts: 844
Joined: Fri Feb 03, 2006 8:53 am
Location: Wherever I have wandered to at the moment.
Dear J

What posessed you to want to answer our questions in the first place?
---
Dear J,

I found a stray TAMster, can I keep it?

Love,
Thomas
---
Posting Mecha
Posts: 48
Joined: Tue Sep 16, 2008 9:49 pm
Contact:
Dear J,

What is your zombie plan?

The end times are near, with robot cakes,

Francesca
---
Posting Mecha
Posts: 27
Joined: Thu Oct 01, 2009 10:19 pm
Location: University of North Texas
Contact:
Dear J,
What is the most important item to have in the event of a zombie outbreak. Now context is important so I'll let you decide if your item would be different based on the type of Zombie. (Examples: Traditional slow dumb zombies, British fast sprinter zombies, American resident-evil style zombies, African resident-evil style zombies, so on and so forth.) [
Not part of question
: Just picking one or more is fine.]
Can we survive?
Lupe
myanimelist profile is ->
here
, feel free to add me >.<

---
Posting Mecha
Posts: 27
Joined: Thu Oct 01, 2009 10:19 pm
Location: University of North Texas
Contact:
Dear J,

What would you do with an infinite amount of turkey legs, cans of cranberry sauce, and stuffing?

-Lupe
myanimelist profile is ->
here
, feel free to add me >.<

---
---
Who is online
Users browsing this forum: No registered users and 2 guests